Corporate Receptionist
London £16 - £20 per hour
Are you available immediately? Looking for a warm and welcoming team? A leading financial services company based in Central London are currently looking for a Receptionist to join their fun and collaborative team. In this role you will be providing highly efficient and committed work to a team of 3-4 within the Reception team. The type of candidate that is desired is a focused, calm and dynamic team player with fantastic client Services skills. Candidates must be available to start work immediately as this will start as a temporary assignment with a view to convert.
Responsibilities:
Providing clients with a professional, warm and welcoming service
Preparing the client floor for the day
Booking meeting rooms and events
Liaising with relevant teams to clear and set up rooms
Available to cover events at short notice
Arranging meeting room equipment
Arranging and preparing client lunches and catering needs
Skills and Experience:
Great communicator
Excellent time management skills
Team Player
Microsoft package experience
Capability to work efficiently in a calm and collective manner.
London
JOB LOCATION
£16 - £20 per hour
JOB SALARY/RATE
Contract
EMPLOYMENT TYPE
Finance
JOB CATEGORY
Apply Now: Corporate Receptionist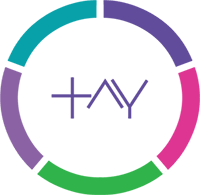 Apply for this job