Upgrade your commute
My Sister, the Serial Killer is Tay's book of choice for February
My Sister, the Serial Killer
Book by Oyinkan Braithwaite
Last month we tried to brighten up your grey and gloomy winter commute a bit, but for February we're doing pretty much the opposite, with a dark and twisty, page-turny thriller about family drama and murder.
My Sister, the Serial Killer's tagline, "when blood is thicker, and more difficult to get out of the carpet", brilliantly sums up the tone Braithwaite's recently-released darkly comic debut, which opens with one sister scrubbing blood from the bathroom after the other sister stabs to death yet another boyfriend in 'self-defence'.
Set in Lagos, nurse Korede is both deeply jealous and wildly protective of her gorgeous sister Ayoola - reasons for which become clearer as their abusive father's back story is revealed incrementally, creating a compelling sense of mystery.
The chapters are short and punchy - perfect if your commute is only a few stops - and if you can get any of your colleagues to read it at the same time, it offers loads of themes to talk once you get to your desk. Unsurprisingly, a film is already on the cards.
My Sister, the Serial Killer by Oyinkan Braithwaite (Atlantic Books, £8.54 from Amazon)

---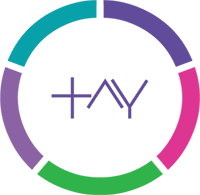 Tay
Tay Associates was established nearly 20 years ago with the mission of being the best recruiter of PA and business support staff in London, and we've achieved this by being consistent in our values, attitude and work ethic, but evolving with the market and our clients to stay on top of our game.
---
Leave A Reply
Your email address will not be published. Required fields are marked *
Comments (0)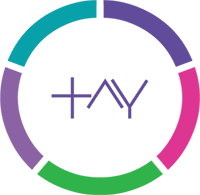 Email Tay
Subscribe
Keep up to date with Tay's latest news and market updates.