Upgrade your commute
January's recommended commute-improver is Fearne Cotton's Happy Place podcast
Happy Place
Podcast with Fearne Cotton
"Hello, and welcome to Happy Place: the podcast that takes these cold, dark January days and injects a little sunshine into your mind." That's how Fearne Cotton kicks off her first episode of 2019 of her audio show that explores happiness and shines light into dark places. It's an interview show with interesting guests that delves deep into real, relatable issues, and still leaves you with a smile on your face. That's why we love it.
Now nine episodes into its second season, Cotton draws on her own experiences while sharing the stories of inspirational actors, musicians, comedians, sports stars and writers - all who have learned to find joy even in the hardest and saddest situations.
The podcast is weekly but if you haven't already discovered it then you've got plenty to get you through your January commute. Our favourite episodes include the brilliant Dawn French, chatting about everything from adoption and relationships to grief, with her trademark warmth and humour (Season 1, episode 2), and the wonderful Stephen Fry, articulating with eloquence his struggles with mental health and his work as president of the charity Mind (Season 1, episode 5).
Subscribe here 
---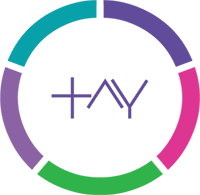 Tay
Tay Associates was established nearly 20 years ago with the mission of being the best recruiter of PA and business support staff in London, and we've achieved this by being consistent in our values, attitude and work ethic, but evolving with the market and our clients to stay on top of our game.
---
Leave A Reply
Your email address will not be published. Required fields are marked *
Comments (0)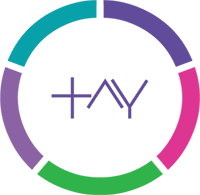 Email Tay
Subscribe
Keep up to date with Tay's latest news and market updates.