How to be less stressed at work
Is office-based anxiety holding you back and bringing you down? Read this.
Replying with 'stressed' when asked how we are, or saying work is 'stressful' when someone asks about our day, is something we probably all do from time to time. Often, what we really mean is that we're a bit busier than usual. But for some, what we're experiencing is a genuine impact on our mental and physical well-being, which can even lead to long-term illness if we don't take steps to deal with it. But how do we stop it happening?
"To reduce stress, it's important to understand what stress is," says Cognitive Behavioural Therapist, Claire Luchford. "It's our body's way of reacting to a perceived danger or threat. So in order to feel less overwhelmed by it, we need to recognised why it's happening and what behavioural changes we can make to control it."
Here are some things to think about when it feels like things are getting on top of you.
Give yourself a break
"From an evolutionary perspective, our stress hormones - cortisol and adrenaline - are there to help us escape that threat or danger for short periods of time. Approximately 45 minutes in high stress mode," explains Claire. "If we try to keep going for hours on end it makes sense that we will feel overwhelmed which, long term, could lead to burnout. The benefits of taking short breaks to recharge can far out way pushing ourselves to focus when we can't. One minute of slow, deep breathing can have a significant impact on the stress system."
Find your balance
"We are all happier when we're living a life in line with our values and feel we are achieving in these areas, whether it's family, friends, relationships, work, hobbies, spirituality etc." insists Claire. "Each of the areas important to us give us something different - for example, work often provides a sense of routine, accomplishment and social inclusion. Losing our balance can make us feel stressed and unhappy, so if you find yourself there, stop and think about what is important to you. It's surprising how a few small changes to one area can have a big impact on how you are feeling."
Read your own emotions
"One of the problems with physical and mental health today is that we can be so cut off from how we are feeling that we don't register what is going on until our bodies tell us in physical ways, such as Insomnia, headaches, anxiety, stress and tearfulness," says Claire. "Emotional intelligence is about better understanding how we are feeling in any given moment - so stopping and realising that we are feeling irritable, and then thinking about what we need in that moment. Often it can be resolved in minutes, by just taking a few deep breaths to calm the stress system, or getting a drink, or chatting to colleagues or simply taking a break."
Control your thoughts
"Much of Cognitive Behavioural Therapy (CBT) is looking at the impact of how we think and interpret situations and how this affects our emotions and behaviour," explains Claire. "If you approach a work task with a sense of dread, thinking it is overwhelming or impossible, then you're likely to feel anxious or stressed, and end up looking to reduce these emotions with avoidance, distraction or a lower priority task. Step back and listen to the conversations you are having with yourself. Would you describe them as supportive? Motivating? Or punishing? Motivation rarely comes from a stream of insults."
Change your behaviours
"Get to know yourself," suggests Claire. "We didn't choose our bodies, and we all have different capabilities and skills. Be curious about where you best function - under pressure in a noisy environment or with structured time that allows for creative thinking? Do you need to have short breaks to keep your best focus or can you zone out for an hour but will need some social contact at the end of it? Does too much caffeine send your stress levels sky high? Does skipping lunch really help you by 3pm? Be curious and kind to yourself, give yourself what you need and you'll most likely function much better in the long term."
---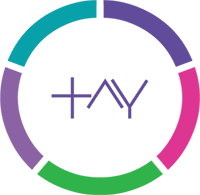 Tay
Tay Associates was established nearly 20 years ago with the mission of being the best recruiter of PA and business support staff in London, and we've achieved this by being consistent in our values, attitude and work ethic, but evolving with the market and our clients to stay on top of our game.
---
Leave A Reply
Your email address will not be published. Required fields are marked *
Comments (0)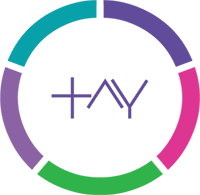 Email Tay
Subscribe
Keep up to date with Tay's latest news and market updates.