Upgrade your commute
Balance mag now do a podcast, and it's our latest recommendation to pass the journey
the Balance podcast
You've probably seen Balance magazine on your travels (it's distributed throughout the Underground every month) and our latest favourite commute-filler is their weekly podcast, which has the same ethos as the mag: to make wellness accessible to everyone.
Hosted by deputy editor James Gill and sometimes joined by editor Sophie Scott, each episode combines uplifting news stories, wellness tips and celebrity interviews, all with a focus on health and happiness.
The podcast's category tags are health and self-help, which is accurate but probably don't do the chats justice for how warm, amusing and interesting they are. Gill is a funny and natural interviewer (he also runs and MCs his own comedy night) and the guests are a varied bunch of celebrated names in entertainment, wellness, sport, business and more - all with something inspiring to say.
So far they include Ricky Gervais, talking about his cracking Netflix series After Life (if you haven't watched it yet, do!) and its themes of life, love, laughter and loss; psychology professor and best-selling author Richard Wiseman on luck, teamwork and shooting for the moon, and comedian Matt Forde on finding hope and positivity amidst Brexit fatigue. Plus, a particularly moving interview with gold medal-winning athlete-turned-motivational speaker Kris Akabusi.
Find all episodes here.
---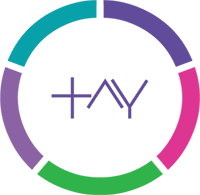 Tay
Tay Associates was established nearly 20 years ago with the mission of being the best recruiter of PA and business support staff in London, and we've achieved this by being consistent in our values, attitude and work ethic, but evolving with the market and our clients to stay on top of our game.
---
Leave A Reply
Your email address will not be published. Required fields are marked *
Comments (0)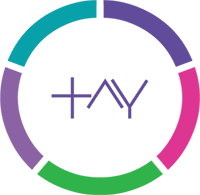 Email Tay
Subscribe
Keep up to date with Tay's latest news and market updates.