Craig Harris - Secsinthecity Social Media PA of the Year
"I can't tell you the amount of times my network have come to my rescue" - Craig Harris is Social Media PA 2018.
 "I've been lucky enough to attend the awards for the past couple of years, and it's always such a lovely evening," says Craig of the Secsinthecity PA of Year Awards, after its seventh annual ceremony at The Ivy on 8th November. "I definitely wasn't expecting to win, which I think was obvious to everyone in the room - I was so shocked. When you hear the nominations and the hard work that others have put in, you never expect it will be you, so I'm honoured."
Craig has always believed that it's important to recognise the hard work that all assistants do every day. "It's a hard job," he points out. "We are not just diary managers - we're a 'jack of all trades', and always prepared to take on whatever is thrown our way. The great thing about any awards ceremony is hearing how someone has gone above and beyond in their role. I'm always blown away."
Meanwhile, the judges were blown away by Craig's efforts, including Susanna Tait, Tay Associates' chief executive. "One of the highlights of all the finalist interviews was hearing how much Craig has achieved in the last year, both in his own career and in creating a network of support to other assistants around him - the success of which speaks for itself in size and geographical reach in just one year," she explains. "As well as supporting, mentoring and educating others, Craig thrives on learning and is always looking for ways to sharpen his tools as an EA and an ambassador for diversity and inclusion."
Craig is Executive Assistant to Andrew Harris, Director of Fundraising at homeless charity Shelter, where he has worked for two years.
"We work in the Income Generation directorate, so it's very fast paced and I get to see first-hand how we raise the funds to support our service users," he explains. "I start my day the same way, getting in early, checking the diary for the day ahead and making sure the director I work for is prepared. But once that's done, anything can happen. That's the beauty of this role - you really get to try your hand at everything."
Craig also enjoys the reach that being an assistant gives you into the rest of the organisation. "You get to work across departments and really have a rounded view of what is going on. There are also so many more opportunities to be involved in the work that is being done."
Of course, working for a charity presents both its challenges and its rewards.
"The biggest challenge for an assistant working in a charity is the budget," explains Craig. "Every penny you spend is money that has been raised or donated by our supporters, so you need to be savvy in finding ways to cut costs. So when it comes to organising events, I usually have no budget and need to source a venue for free, which is where my contacts come in handy. I always feel a sense of accomplishment when I've pulled it off."
Many of Craig's contacts some from the LGBT Admin and Assistant network he co-founded, and his award was in recognition for his use of social media to create and nurture a supportive personal assistant network.
"I've always wanted to reach out to other assistants and help wherever I can," he tells us, "and I think social media gives us an opportunity to network with other assistants from across the world and use those contacts to develop our skills. It also provides us with a platform to share with the world what we are passionate about."
For Craig, that has always been about sharing development opportunities with others as well as promoting the importance of diversity and inclusion. "As a proud gay man, I think it's important that we all feel safe and valued in our place of work," he says. "This is why myself and Adam Maxted co-founded the network, so we could reach out to other assistants like ourselves and offer support. It's not been easy and we are currently looking at how we can take this forward, but there has been some excellent support from the profession and we hope that it will grow."
The main reason Craig began sharing on social media and building a network was so to learn from others and hopefully make a difference. "I consider myself lucky to have had the opportunity to learn from some of the professions leading assistants and because of them I have been able to build a platform to share my thoughts and help others. So to be nominated for something that is so close to my heart is very humbling and overwhelming."
Craig is also a huge advocate for the Personal Assistant role. "I think there will always be people out there that perceive it to be purely diary management," he notes. "But I take no notice. I think more and more people are realising the positive effects that an EA can have on your business. We are the ones who take on any task and make it work. I think a lot of execs would tell you the same."
And whether it's through social media or other platforms, Craig's biggest piece of advice to aspiring assistants would be to start networking, and meet other assistants. "I can't tell you the amount of times that my network have come to my rescue," he says. "Also, keep developing, keep learning. Our role changes all the time, so you need to stay ahead or you'll get left behind."
For Personal Assistant and Executive Assistant jobs London click here
---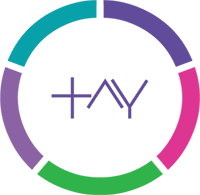 Tay
Tay Associates was established nearly 20 years ago with the mission of being the best recruiter of PA and business support staff in London, and we've achieved this by being consistent in our values, attitude and work ethic, but evolving with the market and our clients to stay on top of our game.
---
Leave A Reply
Your email address will not be published. Required fields are marked *
Comments (0)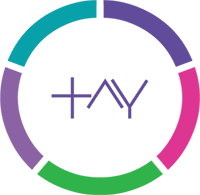 Email Tay
Subscribe
Keep up to date with Tay's latest news and market updates.