Team Assistant
West End £25000 - £28000 per annum
An established global consultancy firm based in the West End are on the hunt for a confident and switched on Team Assistant to provide them with seamless business support. The ideal candidate will have a good level of experience supporting multiple individuals at all levels, with diary and travel management, alongside any ad hoc duties.
This is a fantastic opportunity for an articulate, enthusiastic and confident individual. It is important that you want exposure within a dynamic and fast-paced environment with the ability to work well within a team.
Ideal Candidate:
* Recent experience in a Team Assistant role with diary management and international travel arrangements.
* Excellent organisational and communicational skills
* Warm and personable attitude.
* Being able to work within a faced paced environment
* Articulate
* Accuracy and attention to detail.

West End
JOB LOCATION
£25000 - £28000 per annum
JOB SALARY/RATE
Permanent
EMPLOYMENT TYPE
Admin and Secretarial
JOB CATEGORY
Apply Now: Team Assistant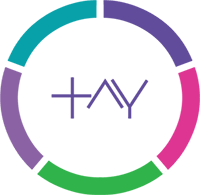 Apply for this job