Receptionist
City £28000 - £30000 per annum
The key purpose of the role will be to provide support to the brand and providing highly efficient and professional service to the Business in client and hospitality management. Further, to ensure that meeting rooms reservations, events and training are processed and overseen with accuracy and attention to detail.
The main duties of the role will include: Providing the clients with a professional, warm and welcoming service; preparing the client floor for the day; booking meeting rooms and events on line and via phone; initiating video conference calls for guests; availability to cover early events or external meetings; responsible for closing and being available to cover late events or external meetings; policing meeting rooms and liaising with relevant teams , basic trouble shooting of any issues; logging of any IT issues to the daily transfer of information online and to the Front of House team.
If you are a fast learner, a great communicator and have excellent time management skills and would be keen to be considered for the role then do apply. Alternatively, you can give me a call directly on 020 70656700 to discuss more and request to speak to myself, Lovell Varcoe.
City
JOB LOCATION
£28000 - £30000 per annum
JOB SALARY/RATE
Contract
EMPLOYMENT TYPE
Admin and Secretarial
JOB CATEGORY
Apply Now: Receptionist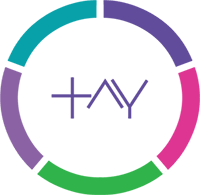 Apply for this job