PA to CEO and Director
West End £30000 - £40000 per annum + benefits
PA to CEO and Director
This is a great opportunity for an experienced PA to work at C Suite level for a west end based boutique financial services company.
As the PA to to a busy CEO and Director you will be managing 2 very busy diaries, ensuring they are fully prepared with papers and managing a schedule to make the best use of their time. International travel arrangements, expense management as well as full administrative support. The successful candidate will be a team player and happy to help out the team when required as well as take responsibility for any office management duties as they arise. This role will suit a PA who has had experience of managing international travel across time zones and every changing diaries.
This ia great opportunity to work in the fast paced world of financial services. The successful candidate will have a can do and proactive attitude and be able to work autonomously with strong skills and attention to detail.
West End
JOB LOCATION
£30000 - £40000 per annum + benefits
JOB SALARY/RATE
Permanent
EMPLOYMENT TYPE
Admin and Secretarial
JOB CATEGORY
Apply Now: PA to CEO and Director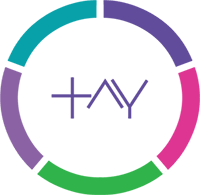 Apply for this job