Executive Assistant
City Up to £450000 per annum
This role is to provide the highest level of EA and administrative support to senior bankers and their teams on a "Float EA" basis, where you will exposed to work across multiple teams. You will dive across a variety of duties and play a critical part in the smooth running of the business and overall operation. It is crucial that a professional service is delivered and that the ideal candidate will be able to function on their own initiative as well as be able to communicate and liaise well with the rest of the team.
This is a fantastic opportunity for someone who has relevant background working within Banking and is ready to be part of a dynamic, fast paced and focused environment, and who would be able to thrive in the challenge. An incredibly exciting prospect for a candidate who is ready to make a strong impact for a deeply established business.
If you are a self-motivated and confident individual who want to be considered for this position then please do apply. Alternatively, you can give me a call directly on 020 70656700 to discuss more and request to speak to myself, Lovell Varcoe.
City
JOB LOCATION
Up to £450000 per annum
JOB SALARY/RATE
Contract
EMPLOYMENT TYPE
Admin and Secretarial
JOB CATEGORY
Apply Now: Executive Assistant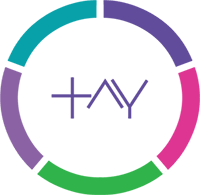 Apply for this job