Executive Assistant
City £50000 - £650000 per annum
The role is more than booking flights and sorting calendar entries (although there will not be a huge amount of it), an opportunity to ensure the smooth-running of the Group General Counsel/Company Secretary office in a fast-faced, high growth environment. The key duties will be across: Diary and travel management; Cash and credit card expenses; Organising team events and offsites; Managing Board papers and meeting coordination; Project work; Preparing agendas and circulating minutes; Meeting and greeting guests; Inbox management to raising purchase orders.
The ideal candidate must have C-Suite level or director level experience as an essential requirement, someone who is self-motivated, highly organised and an excellent communicator. This is a fantastic opportunity to be part of a highly successful corporation.
If you thrive in working within a busy environment and are interested in being considered for this position then please do apply for the role. Alternatively, you can give me a call directly on 020 70656700 to discuss more, and request for myself, Lovell Varcoe.
City
JOB LOCATION
£50000 - £650000 per annum
JOB SALARY/RATE
Contract
EMPLOYMENT TYPE
Admin and Secretarial
JOB CATEGORY
Apply Now: Executive Assistant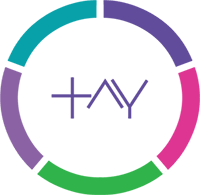 Apply for this job